I don't write two books in the same place. I seem to have settled on a chair that I write. I'm very happy with it.

Anne Enright, interview with The Independent (London, UK), May 5, 2012.
Choose a favourite author, and say why you admire her/him
Alice Munro. It's difficult to sum up why in one sentence. She's the kind of writer who lasts for a lifetime. I've been reading her for 30 years and she is as relevant, or more relevant, as she was when I started out.
---
---
Writers exist to make a sentence the best it can be, and then the next one after that. A writer writes a sentence for the sake of the sentence itself, because the sentence is all a writer has.
"
— Zadie Smith who turns 36 today
---
Literature is a long conversation about what it means to be human.
"
— Nicole Krauss (via the-philalethist)
---
I begin with nothing and I unfortunately usually end with nothing, in terms of the day-to-day process. I've never had characters before I started writing. I've never had a moral. I've never had a story to tell. I've never had some voice that I found and wanted to share. Auden, the poet, said, 'I look at what I write so I can see what I think.' And that's been very true for me in my process. I don't have a thought that I then try to articulate. It's only through the act of writing that I try to find my own thoughts. There's a kind of faith, I guess, that you have to have either in yourself or in the process that something good will come from filling blank pages.
"
—
Jonathan Safran Foer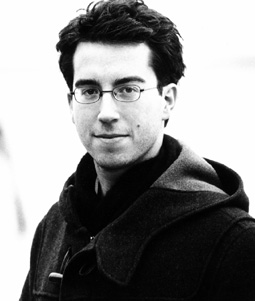 ---
What else do you want me to tell you? You can ask of any writer and they will try to come up with the goods. Would I dare to say that writers indicate to everyone what it is to be openly human, would I dare to say that? Yes I do, yes I do.
Tell me of any other entity of society outside, of course, of the cultural centers tell me who can say as much? Ask the writer any question you want answered. The writer is not all-wise, but he welcomes being asked something he cannot answer. He will like that because he tends to even more extend himself beyond the group of writers like himself.
What else can I say to you except that I am happy, happy to be with you as I have always been happy all these 50 years with writers, and I hope that each one of you will be happy to say that, 'Oh, I was last night with a 92-year-old woman who claims she is a writer.'
"
—  National Artist for Literature Edith Tiempo, during the 50th Silliman National Writers Workshop Director's Dinner. Link here.
---
If you are trying to break into the writing busines, keep your day job and don't lose hope. These writers didn't.

This chart/graph is fascinating, to say the least.
---
---
Book Meme Day 13 – Your favorite writer
Posting an old entry that answers this question.
Wow! Tough question, because this never fails to daunt or overwhelm my poor memory. Often when I'm asked, I fail to rattle all my favorites in one go. Anyway, here we go! In no particular order:

Lakambini Sitoy (Filipina author)
Ninotchka Rosca (Filipina author)
Kerima Polotan Tuvera (Filipina author)
Cristina Pantoja-Hidalgo (Filipina author)
Gregorio Brillantes (Filipino author)
Nick Joaquin (Filipino author)
Rosario Cruz Lucero (Filipina author)
Krip Yuson (Filipino author)
Margaret Atwood
Anaïs Nin
D.H. Lawrence
Joyce Carol Oates
Raymond Carver
Ray Bradbury
John Cheever
Stephen King
Annie Dillard
Mark Twain
Jeanette Winterson
Alice Munro
Erica Jong
Graham Greene
Virginia Woolf
Ian McEwan

Poets whose works I cherish and enjoy: Jeffrey McDaniel, Sylvia Plath, Anne Sexton, Dorianne Laux, Richard Siken, Jack Gilbert, Conchitina Cruz, Louise Glück, Emily Dickinson!
I can't just pinpoint one, you know. BUT I'd have to say Lakambini Sitoy is my most favorite Filipino writer eveeeeer. I love that woman.
---
Beware of the man who denounces women writers; his penis is tiny and he cannot spell.
"
— Erica Jong
---